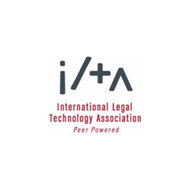 If you missed the ILTA Webinar  "The Windows XPiration Virtual Office Party" it's recorded!  Sherry Kappel and Jeffrey Roach honor Windows XP and Office 2003 as they enter their well-earned retirement!
To view the recording of this webinar, please click HERE
Resources
The Windows XPiration Virtual Office Party – PDF
Sponsored By: Litera and Encoretech
Description:
Break out the black balloons, bake a cake and raise your glass — it's time to honor Windows XP and Office 2003 as they enter their well-earned retirement! It?s been 12 years since Windows XP and Office became the mighty workhorses that propelled our careers and industry forward. The combination killed DOS and all other pretenders to the throne; there were no other challengers. Now it's time to say goodbye.
So, what next? During this session, we'll ask and answer some pressing questions. While Windows 7 and Office 2010 have proven worthy successors, will they go the same distance? Are Windows 8, Windows 9 and Office 365 and 2013 enough to help Microsoft get its mojo back? Can this combination cast aside myriad emerging challengers? And, of key importance, how will legal manage the platform shift that lies ahead?
Please join us for this once-in-a-career salute as we usher out the old, bring in the new and determine whether there is much ado about everything from Microsoft — or much ado about nothing suitable for legal.
Speakers:
Sherry Kappel has nearly 30 years of legal and document-centric technology experience, having written and spoken widely on technologies that address the needs, goals and strategies of services-oriented businesses. Sherry serves as Litera's Chief Consiliaria, leading and overseeing all global consulting efforts at the company. She is responsible for strategic advisory services, industry outreach and client advocacy. Contact Sherry at [email protected].
Jeffrey Roach has spent the past 25 years working with companies to design and deliver their adult learning strategies. Working with the top law firms and training departments in the country, he has shown them how to deliver outstanding and engaging learning experiences. Jeffrey is the President and co-owner of Encoretech, a premiere learning and development organization delivering software training and migration solutions to the legal and corporate community. Contact him at [email protected].
http://encoretech.com/wp-content/uploads/2013/11/ILTA-Roadshow-2014.jpg
192
192
Encoretech
http://encoretech.com/wp-content/uploads/2013/04/encoretech-logo-400x-Trans1.png
Encoretech
2014-04-15 14:59:25
2014-07-15 11:33:13
The Windows XPiration Virtual Office Party - ILTA Webinar