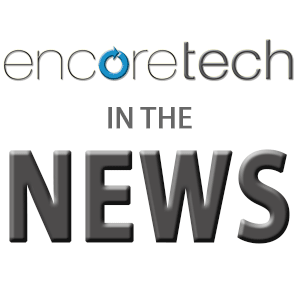 Last week, Encoretech's President Jeffrey Roach sat down with Ari Kaplan, author, blogger, speaker and software entrepreneur, to discuss Encoretech's new approach to the old legal technology training model and how the training veteran is helping technology-challenged lawyers close the base technology proficiency gap. Please click here to listen to the full 6 minute podcast or read the 'Q&A'-style summary below.
Q: Tell us about Encoretech and its mission.
A: Encoretech is a well established training partner to many law firms. Jeffrey has 25 years of experience helping lawyers use technology. He lives for that moment 'when the lights come on' and legal professionals clearly see how they can utilize technology to get their jobs done better. Beyond supporting firms' technology training needs during 'major migration moments', Jeffrey and his team are on a new mission to find more durable, long lasting client relationships whereby, via a managed services approach, they can deliver training and learning support services for the lifespan of the firm.
Q: What are some of the advantages of greater technology proficiency in the current market?
A: Today's lawyers are a lot more exposed than they used to be and the support staff 'buffer' between lawyer and client is fading. The fast pace of business, heightened client expectations and increased mobility are all contributing to more lawyers handling more of their own document production. As a result, the digital communications quickly reveal deficiencies when it comes to standard legal technologies. Mastering basic technology skills makes attorneys a bit more bullet proof when collaborating with clients.
Q: How does Encoretech approach training its audiences?
A: Lawyers are too busy and billable to attend long training classes so Encoretech has changed the training delivery game and developed short training tutorials that the lawyers can view and interact with at their desk, anytime they need it.
Q: How can lawyers maintain their legal technology skills in a constantly changing environment?
A: First and foremost, the technology skills required of lawyers, needed to be clearly articulated and a carefully crafted inventory of necessary skills should be developed and used to narrow the gap. The more transparency that exists in this regard, the better.
Q: What are the benefits to law firms outsourcing these types of training programs?        
A: For one, law firms value 3rd party expertise and in many instances, find this source of training more credible than what's being offered in-house. The saying "a prophet is never know in his own land" comes to mind here.
Q: What types of firms are most successful with the outsourced model?
A: There are many options offered by Encoretech's outsourced training services model so it works for a variety of firms including those who are frustrated in past technology investments and have not made the progress with lawyer proficiency. They are looking to abandon their decentralized training model and develop a training culture that will yield consistent legal technology proficiency across all users.
# # #
About Jeffrey Roach
Jeffrey Roach is the President and co-owner of Encoretech, which provides products and services that help people be more productive in the software they use to run their businesses. He has spent the past 25 years working with companies to design and deliver their adult learning strategies. Working with the top law firms and training departments in the country, he has shown them how to deliver outstanding, engaging learning experiences. Contact Jeffrey at j[email protected] or @JeffreyRoach.
http://encoretech.com/wp-content/uploads/2013/08/Encoretech-in-the-news-icon.png
300
300
Encoretech
http://encoretech.com/wp-content/uploads/2013/04/encoretech-logo-400x-Trans1.png
Encoretech
2014-05-20 19:09:41
2014-07-24 18:19:39
Reinventing traditional law firm training: Ari Kaplan interviews Encoretech President Jeffrey Roach for his popular Reinventing Professionals blog