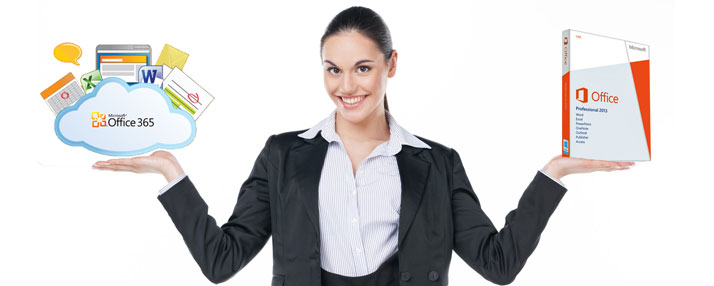 We are now on our third iteration of Microsoft Office to feature the Office Fluent User Interface. At this point, you may be thinking that there's nothing left to learn. Think again.
For the first time ever Microsoft is releasing two different versions of the Office system. You can purchase Office 2013 as part of a traditional enterprise license, or you can rent Office365 on a month-to-month subscription. Which version should you deploy? The answer is complicated. Each version has distinct pros and cons, and to make matters worse, certain functionality is only available if you opt for the new subscription based model. Are the additional features worth switching from the familiar license we've had for years?
In order to make these decision it's important to spend time articulating your short and long-term plans for document collaboration at your firm. Some of the important questions to answer include:
What's your plan for mobile users?
Will you stick with your existing third-party tools, or is time to re-evaluate?
Are you planning on going native?
Are you planning on deploy OneDrive for Business or SharePoint 2014?
How complex is your current environment? Can it be simplified?
How custom is your current configuration? How many policies do you have in place?
What are your long-term plans for document management?
What new features of Office 2013 require an Office 365 subscription? Do you care about these features?
How will you train and support users before, during and after the upgrade?
Will you need to provide classroom learning?
Microsoft Office touches nearly aspect of our business. Our documents are the physical representation of our work product and we have to do everything we can to create an environment that supports success.
http://encoretech.com/wp-content/uploads/2013/04/encoretech-logo-400x-Trans1.png
0
0
Encoretech
http://encoretech.com/wp-content/uploads/2013/04/encoretech-logo-400x-Trans1.png
Encoretech
2014-04-25 15:45:18
2018-06-20 09:27:55
Planning for an Office 2013 Upgrade?