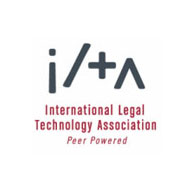 It's hard to believe but another ILTA Annual Educational Conference & Expo is upon us. With 400+ speakers presenting more than 200+ sessions over the four day conference, ILTACON 2015 promises to be bigger and better. Encoretech is excited to be an ILTA vendor partner and will be exhibiting. We are showcasing a variety of content and product features at our booth #627
ILTA 2015 and the rise of training-as-a-service Podcast: Ari Kaplan interviews Encoretech's Jeffrey Roach
We discussed Encoretech's Training-as-a-Service initiative (a finalist for ILTA's Innovative Solution Provider of the Year award), innovative ways that law firms are providing technology training and gauging proficiency, the trajectory of the trend of issuing technology certifications and assessments to help law firms support their technical skills, and the company's plans for the upcoming ILTA conference, among other topics. Listen now
ILTACON Reception & Demo: Create your personal Innova 'preflighting' checklist
Innova's new functionality provides you with an opportunity to create something different (and better) than what you might have done in the past. Let Litera and Encoretech experts show you how to get started.  Join your flight pursers Jeffrey Roach and Sherry Kappel for a hands-on Innova pre-flight experience you'll want to buckle in for.
When: Wednesday, September 2, 2:30PM Vegas time
Where: Litera demo suite Siena at ILTACON 2015
Presenters: Jeffrey Roach and Sherry Kappel
Come by and enter to win a Kindle Paperwhite!
SESSION CONTENT
Session title: Breaking the Cycle of "But We've Always Done It This Way"
Speakers: Jeffrey Roach – Encoretech, Inc.; Ms Marilyn Mitchell – Sullivan & Cromwell LLP; Kenneth Henry – Cravath, Swaine & Moore LLP; Christopher Brady, MOUS – Kramer Levin Naftalis & Frankel LLP; Michael Blix – Sidley Austin LLP; Mr Simon Petrie – Irell & Manella LLP
Date: 09/01/2015
Time: 11-12:30PM
Location: Emperors Ballroom II
Session title: Integrating Macs into the Law Firm Environment
Speakers: Jeffrey Roach – Encoretech, Inc.; Leonard Johnson – NetDocuments; Rick Varju – Foley & Lardner LLP; Kevin Kiley – AirWatch
Date: 09/03/2015
Time: 11:00 AM – 12:00 PM
Location: Florentine Ballroom III & IV
PROMOTIONS
We have been extremely busy with NetDocuments user training and user adoption strategies. Our track record for most NetDocuments training rollouts gives us the reputation and confidence to help maximize your own NetDocuments investment. Come talk to us about NetDocuments at our booth.
PRODUCT HIGHLIGHTS
Beyond NetDocuments training, Encoretech's Training-as-a-Service (TaaS) offering will be on display at ILTCAON. Check our complete solution here and come by the booth to learn more.
ACCOLADES
Join the Encoretech team on September 1 at Caesars Palace to celebrate ILTA's 2015 Distinguished Peer Award Winners.  We are proud to having been shortlisted in the 'Innovative Solution Provider' category for our work with the innovative Training-as-a-Service offering. Stay tuned to see who wins.
https://encoretech.com/wp-content/uploads/2013/11/ILTA-Roadshow.jpg
192
192
Encoretech
http://encoretech.com/wp-content/uploads/2013/04/encoretech-logo-400x-Trans1.png
Encoretech
2015-08-10 16:57:14
2016-08-16 10:46:13
ILTACON 2015