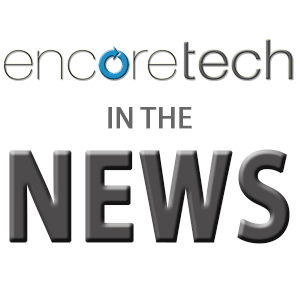 Recent AmLaw firms to select Encoretech NetDocuments training services include Pillsbury Winthrop Shaw Pittman, Dykema Gossett, Frost Brown Todd, and Winstead
 
Atlanta, GA – June 12th, 2015 – Encoretech, a premiere learning & development organization delivering technology training and migration solutions to the legal and corporate communities, and longtime certified NetDocuments Training Channel Partner, today announced a major increase in NetDocuments law firm user training projects.
Over the last 12 month, Encoretech has partnered with 12 law firms including Pillsbury Winthrop Shaw Pittman, Dykema, Frost Brown Todd, and Winstead to design and execute successful NetDocuments end-user training programs. A long time certified NetDocuments Training Channel Partner, Encoretech works closely with NetDocuments and its customers to ensure that firms are properly trained and prepared when it comes to getting the most out of the powerful cloud based document management system.
While NetDocuments relies on a broad ecosystem of certified trainers, consultants and technology experts to help its clients get the most value out of the NetDocuments product, Encoretech has established itself as the most experienced NetDocuments training partner, based on total number of law firm users and offices trained. To date, Encoretech's Certified NetDocuments Consultants have partnered with 17 firms representing 8,000 NetDocuments law firm users across 175 offices.
"The Encoretech team was the secret ingredient in our NetDocuments training rollout and project. Having them at the core of the training operation, allowed Frost Brown Todd the flexibility to respond as more and more users went live in NetDocuments," stated Paul Bromwell, Chief Information Officer at Frost Brown Todd which recently rolled out the cloud-based document management system.
While each Encoretech NetDocuments training project is unique based on a firm's requirements and specific needs, broader tactical training deliverables often include:
Development of "NetDocuments Essential Skills" training curricula, quick reference guides and eLearning modules to facilitate deployment and provide ongoing learning opportunities for existing firm users and new hires
Assisting firms with testing to ensure a stable desktop is in place
Consulting with firms regarding best practices for sharing documents among attorneys/staff
Hands-on classroom training delivered by Encoretech's Certified NetDocuments Consultants
Working alongside firms' internal training/IT staff to provide end user support during rollout
NetDocuments user adoption program including communication and promotion plan
Development and delivery of in-depth workshops, both on site and virtually, to further supplement essential NetDocuments skills training.
"The global demand for modern document management is at a breakneck pace, and we simply couldn't respond to the growth without our network of certified channel partners like Encoretech," stated Matt Duncan, CEO of NetDocuments. "The deployment of a mission-critical application such as document management needs to be done right in order to achieve a high user adoption rate, correct security practices, and firm-wide productivity. The proven team at Encoretech continually delivers top notch results with well-executed transitions to our service and an excited and well-trained customer base."
"With the current focus on attorney productivity and increasing users' overall tech proficiencies and tech adoption, it is our obligation to work with them to become better technology users … helping them master a mission critical solution like NetDocuments is a prime example," stated Stacy Gittleman, Encoretech's CEO.
To learn more about Encoretech's NetDocuments application training capabilities, please visit http://encoretech.com/netdocuments. The complete press release can be viewed here.
# # #
About Encoretech
Encoretech is a premiere Learning & Development organization delivering technology training and migration solutions to the legal and corporate community. Encoretech addresses the business, operational and technology training and application education challenges faced by law firms and other professional services organizations. Encoretech's executive team has spent the past 25 years working with the top law firms and training departments in the country, helping them deliver outstanding and engaging learning experiences. Services include Microsoft Office 2013 migration training; Training-as-a-Service (complete managed training services); development of onboarding curricula and new hire training content; technology training audits; distance learning; and custom Learning Management System content development. Please visit www.Encoretech.com for more information or follow them on Twitter at @Encoretech.
https://encoretech.com/wp-content/uploads/2013/08/Encoretech-in-the-news-icon.png
300
300
Encoretech
http://encoretech.com/wp-content/uploads/2013/04/encoretech-logo-400x-Trans1.png
Encoretech
2015-09-11 16:37:53
2016-08-12 09:18:05
Encoretech Meets Increased Firm Demand for NetDocuments End User Training Services