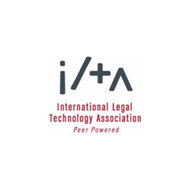 Encoretech at ILTA 2014, August 17 – 21 in Nashville. If you are attending ILTA 2014 be sure to stop by and meet the Encoretech Team at booth 536! Don't forget to mark your calendar for the sessions that our very own, Jeffrey Roach will be presenting. Looking forward to seeing you there!
Monday, August 18th
Event: Opening Reception Vendor Comic-Con

Come meet the Encoretech team at booth #536 for some fun Comic-Con style!
Time: 7 p.m. to 9 p.m.
Location: Exhibit Hall at Booth 536
Wednesday, August 20th
Title:  Navigating the Decision Tree of Windows 8 and Office 2013 and Office 365
Speakers:   Jeffrey Roach – Encoretech, Inc.     Tyler Durham – Microsoft Corporation
Time:   11:00 a.m.
Description:    
The decision about which products to move to is not as clear cut as it has been in the past. Today many factors contribute to your decision to upgrade your firm's technology. The choice of operating system alone means considering several different paths. Choosing an office suite also requires a similar set of considerations. From licensing, hardware, implementation, support, mobility, accessibility, security and impact on end users, your decision tree can quickly become complex. We'll take a look at various technology options and discuss the pros and cons of each.
Hashtag #DASPG5
Wednesday, August 20th
Title:    Office 2013 and Worksite 9.0: Smooth Sailing or Choppy Weather?

Speakers:  Jeffrey Roach – Encoretech, Inc.      Shane Stecher – Barrett & McNagny LLP
Time:   1:30 p.m.
Description:    
Now that a few firms have taken the plunge into Office 2013 and WorkSite, it's time to ask if things are going swimmingly or if they're all wet. A panel will share their thoughts about the combination's performance in the real world, the training necessary to make the jump and the add-ins they've integrated with the environment.
Hashtag #DASPG6
Thursday, August 21st
Title:    Encoretech Training As a Service (TaaS): Legal Technology Edition

Speakers:  Jeffrey Roach – Encoretech, Inc.      Bill Koch – Womble Carlyle Sandridge & Rice, LLP
Time:   3:30 p.m.
Description:    
Technology proficiencies (or the lack thereof) among professionals within legal continue to make national headlines. Thanks to a few outspoken GCs, clients are questioning the "value" of legal services more than ever. The primary issue isn't a lack of training or an inability for busy lawyers to learn new software, it's how the training is being delivered. Enter training as a service (TaaS), the delivery of comprehensive legal technology training in a centralized and scalable manner. And why not outsource all your firm's training needs to those who are solely focused on legal technology training (core competencies)? See why the TaaS model is a better way to help attorneys get the training they need, when they need it and in the time they have to learn it. Leave with a succinct guide to getting started with TaaS.
Hashtag #SPOT11
http://encoretech.com/wp-content/uploads/2013/11/ILTA-Roadshow-2014.jpg
192
192
Encoretech
http://encoretech.com/wp-content/uploads/2013/04/encoretech-logo-400x-Trans1.png
Encoretech
2014-07-10 19:44:30
2018-06-20 09:27:54
Encoretech at ILTA 2014