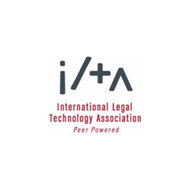 Mark your calendar for live presentations by our very own Jeffrey Roach. Looking forward to see you at this ILTA Roadshow!
Jeffrey Roach has spent the past 25 years working with companies to design and deliver their adult learning strategies. Working with the top law firms and training departments in the country, he has shown them how to deliver outstanding, engaging learning experiences. Jeffrey is the President and co-owner of Encoretech. Encoretech provides products and services that help people be more productive in the software they use to run their business. Jeffrey holds a B.A. from Depaul University and an M.A. from New York University. Jeffrey lives in Decatur, Georgia with his partner and son.
Event: Postcards from the Edge: Early Adopters of Office 2013 and Office 365
Description: Early adopters of Office 2007 played the technology equivalent of "Where's Waldo?" as they clicked through Ribbon tabs in search of their favorite commands. With Office 2013, Microsoft has continued to refine (and improve upon!) the Office Fluent user interface. There are also a handful of new features — particularly around collaboration — that seem very enticing. So what's holding us back? Why not flip the switch? The answer: third-party tools. Document Management anyone? Not to mention Microsoft has changed the rules with Office 365 and the idea of a managed solution. Will this model work for law firms? In this session Jeffrey will show you how to map out a plan for evaluating whether your firm is a good candidate to be an early adopter and whether you should consider moving to Office 365. We'll also share what we've learned from those who have jumped on the Office 2013 bandwagon and provide attendees with a definitive checklist that lets you easily and quickly measure your readiness to join the early adopters of Office 2013.
Mark your calendar for one of the following ILTA Roadshow Presentations:
Wednesday, January 8, 2014 Location: Atlanta, Georgia
Monday, February 10, 2014 Location: New York, New York
Tuesday, February 11, 2014 Location: Boston, Massachusetts
Tuesday, March 18, 2014 Location: Philadelphia, Pennsylvania
Thursday, March 20, 2014 Location: Washington, D.C.
Tuesday, April 15, 2014 Location: Chicago, Illinois
Tuesday, April 29, 2014 Location: Charlotte, NC
Wednesday, April 30, 2014 Location: Columbia, SC
http://encoretech.com/wp-content/uploads/2013/11/ILTA-Roadshow-2014.jpg
192
192
Encoretech
http://encoretech.com/wp-content/uploads/2013/04/encoretech-logo-400x-Trans1.png
Encoretech
2014-04-18 00:15:53
2018-06-20 09:27:55
Early Adopters Get An "Edge" Over Technology ILTA Roadshow